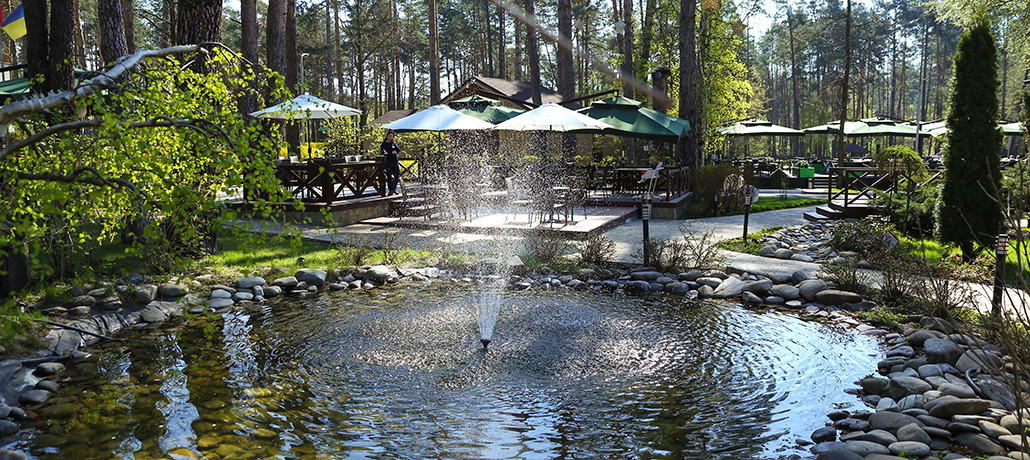 Outdoor Terraces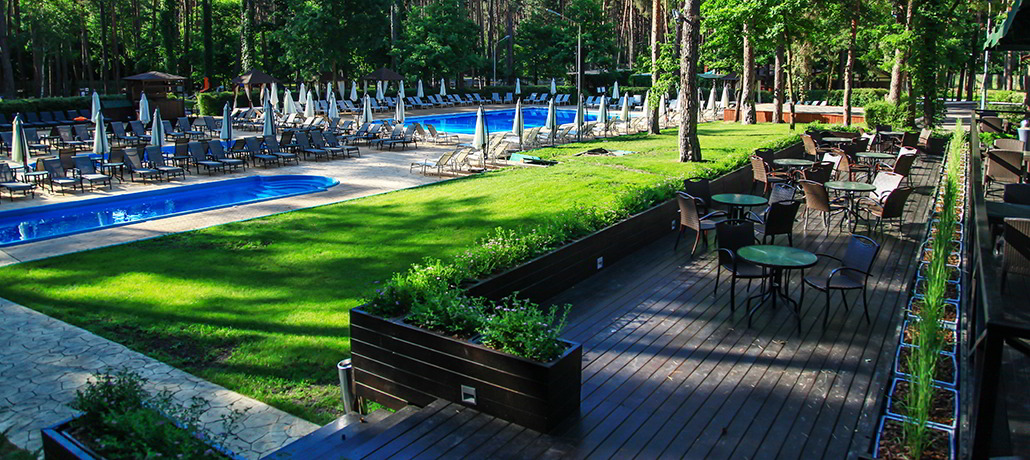 Outdoor Terraces
Outdoor Terraces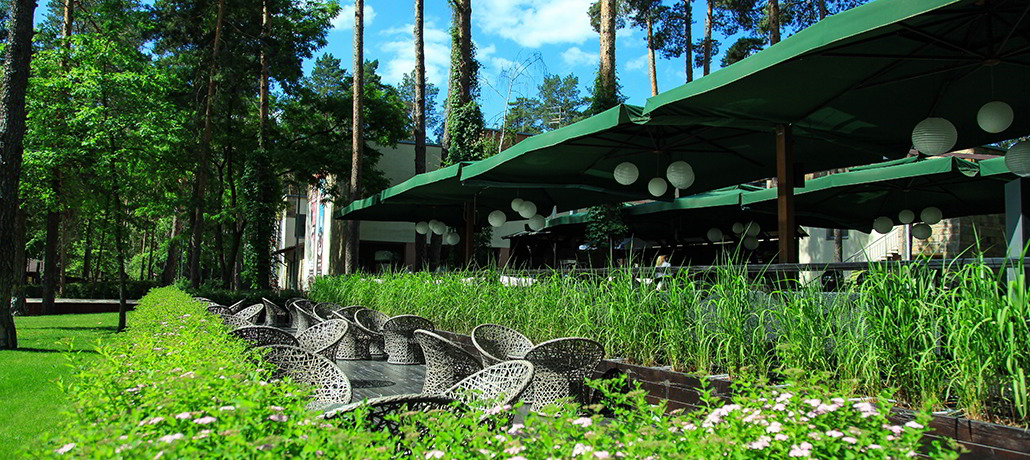 Outdoor Terraces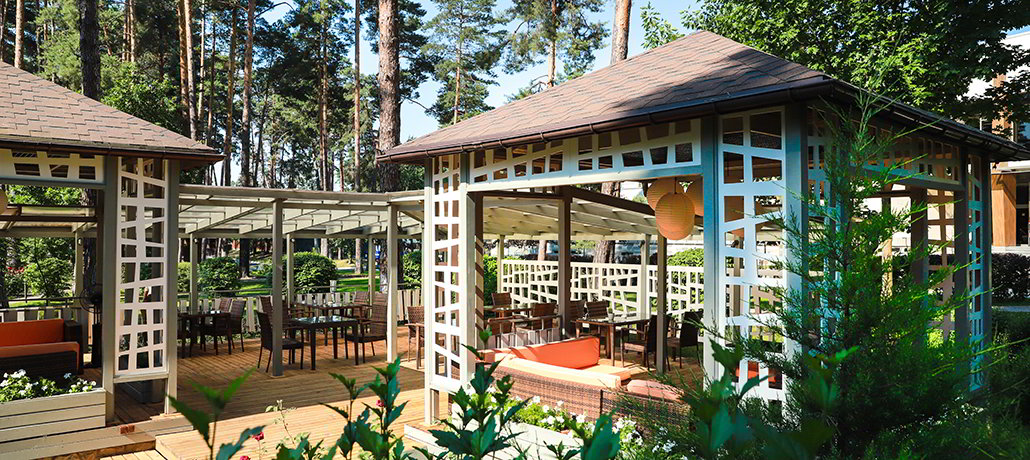 Outdoor Terraces
Fresh air, a pine forest, live music—the special atmosphere of our summer terraces offers a great combination of comfort and harmony. Enjoy your favorite dishes and cocktails, meet with friends over a glass of wine, or sip hot tea sitting on soft sofas with a light throw over your shoulders in the evening.
Each of our summer venues is a unique place filled with light, hospitality and attentive service. Make your weekend truly special with live music to distract you from the humdrum of your workdays. Here, you can enjoy simple things and commune with nature: thrill to the singing of birds and the scent of pine trees.
White Terrace
The White Terrace is located in pine forest and is an ideal place for your wedding or festive banquet. The terrace is covered with a tent, beautifully decorated with white curtains and chandeliers, and requires minimal extra floristic design.
Maximum guest quantity
for banquet seating is 110
with buffet table format is 200
Pearl Town
When you leave behind the noise of the city and the air is filled with a fresh breeze and the singing of birds, it's time to say hello to nature. Feel the stress of work and other worries lift from your shoulders as the scent of a pine forest replaces the smell of car exhaust and fast food. An outdoor terrace awaits you here, where you can relax on a cozy sofa in a timbered alcove and enjoy your down time to the fullest.
A bubbling brook, miniature ponds and exquisite floral arrangements are all part of this pleasant interlude. Our summer terrace is not far from our business hotel and conference center. Evenings, the landscape is lit up, giving the outdoors a romantic atmosphere.
In warm weather, this terrace is open 24/7.
To reserve your table, just call our staff at +380 (67) 219-4166.
Cinnamon Terrace
Make yourself at home on a comfy sofa or cozy armchair on this open terrace under an awning and enjoy the view of the natural greenery of a pine forest and tangerine trees across an inviting series of outdoor swimming pools. Here you can savor a beautiful romantic dinner, enjoy a merry celebration with friends, or share the intimacy of a family event. Warming and refreshing drinks complement cuisine prepared in a Josper, the unique coal grill and oven. Choose from a selection of delicious dishes with freshly-grilled meat, fish or vegetables. Taste our Chef's innovative, delicious salads, fresh seasonal fruits and desserts—all made for your gastronomic pleasure. Weekends, there is live music from May to October.
Hours during warm weather:
Friday-Sunday: 10.00 until the last guest leaves
Monday-Thursday: closed
To reserve your table, just call our staff at +380 (67) 246-0162.
Pool Bar
Pool Bar is located near the swimming pools, embowered in pine trees. Having relaxed with a hookah and cocktails you may not only linger here for a long time, but also gather a small company and have a great time in the original setting. This is the most comfortable holiday destination for those who want to be in the center of events, but at the same time feel solitarily.
Hours during warm weather:
To reserve your table, just call our staff at +380 (67) 246-0162.
Hospitality Court
Enjoy a relaxing break surrounded by pine trees, fresh air and a bubbling brook. Hospitality Court is ideal for a secluded break or a quiet tête-à-tête with someone important. Here you can take it easy, focusing on your own thoughts and listening to the murmur of refreshing streams of water in a small fountain. Only you and the open space of the surrounding forest. Sometimes this kind of solitude can make a perfect evening.
In warm weather, this terrace is open 24/7.
To reserve your table, just call our staff at +380 (67) 219-4166.