The Mozart Panoramic Restaurant

The Mozart Panoramic Restaurant

The Mozart Panoramic Restaurant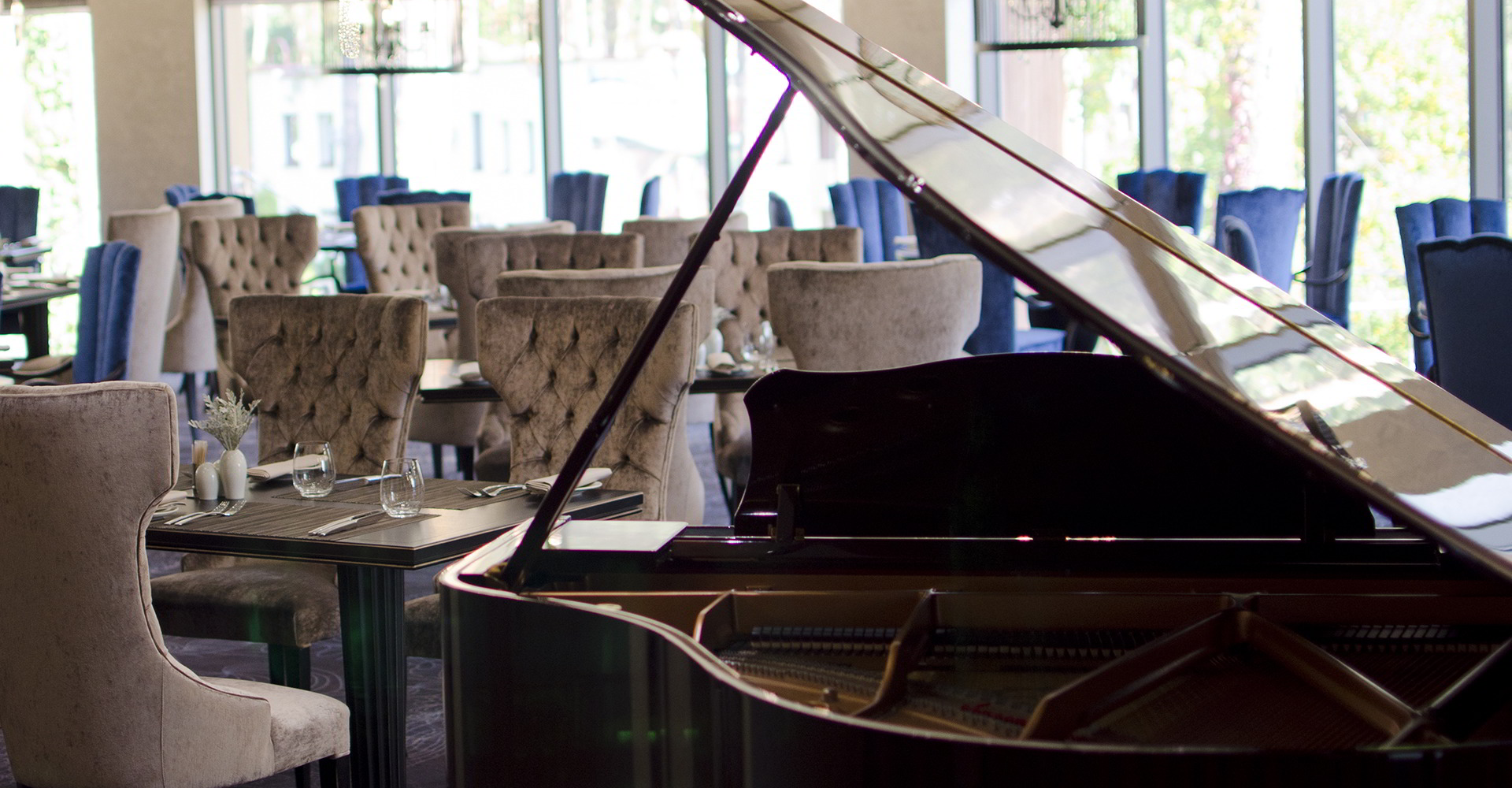 The Mozart Panoramic Restaurant
The Mozart Panoramic Restaurant
The Mozart Restaurant
In the Mozart, the lilting melodies of a piano weave into the rays of the setting sun to gladden the hearts of our dining guests. This is the place where delight comes to life: delight over delectable dishes and favorite drinks, together with the delight of easy conversation and companionship.
The Mozart's masterpieces of culinary art come together with the pleasure of positive emotions and live musical entertainment. Every Saturday from 20:00 to 22:30, enjoy live music.
The Mozart is a country restaurant located in one of the most picturesque corners of the Grand Admiral Resort & SPA Country Club. Its interior is a beautiful blend of classical and modern style, underscored by natural materials in warm tones. From the shape of the dishware and the lines of tableware to the individual place settings and furnishings, the Mozart's tables are in impeccable harmony with their surroundings.
The panoramic windows in the main hall overlook a natural pine forest, delighting the diner's eye with its beauty, whatever the season. The lounge area offers additional beautiful views and an exceptionally relaxing atmosphere.
A warm family dinner, a meeting with friends, girls' night out—the Mozart is the perfect place to forget the hustle and bustle of the city and the worries of work and just enjoy yourself. Whether you're on a romantic date, attending a gala dinner, or enjoying a birthday party, you and your companions will experience impeccable service, as our attentive wait staff answer any questions you might have, recommend dishes when you select from the menu, and stand ready to assist.
We have a coatroom where you can always leave your outer garments and packages.
We welcome babies, but please bring in only the bassinet, not the entire carriage.
We ask that you wear earphones when using a phone or other gadget.
We really love animals but please, leave your pet outside the restaurant.
We do have a dress code. Please do not wear sports gear, beachwear or beach footwear into the Mozart.
Hours
Friday-Sunday 18:00 until 23:00.
To reserve your table, just call our maitre d' at +380 (67) 219-4163.